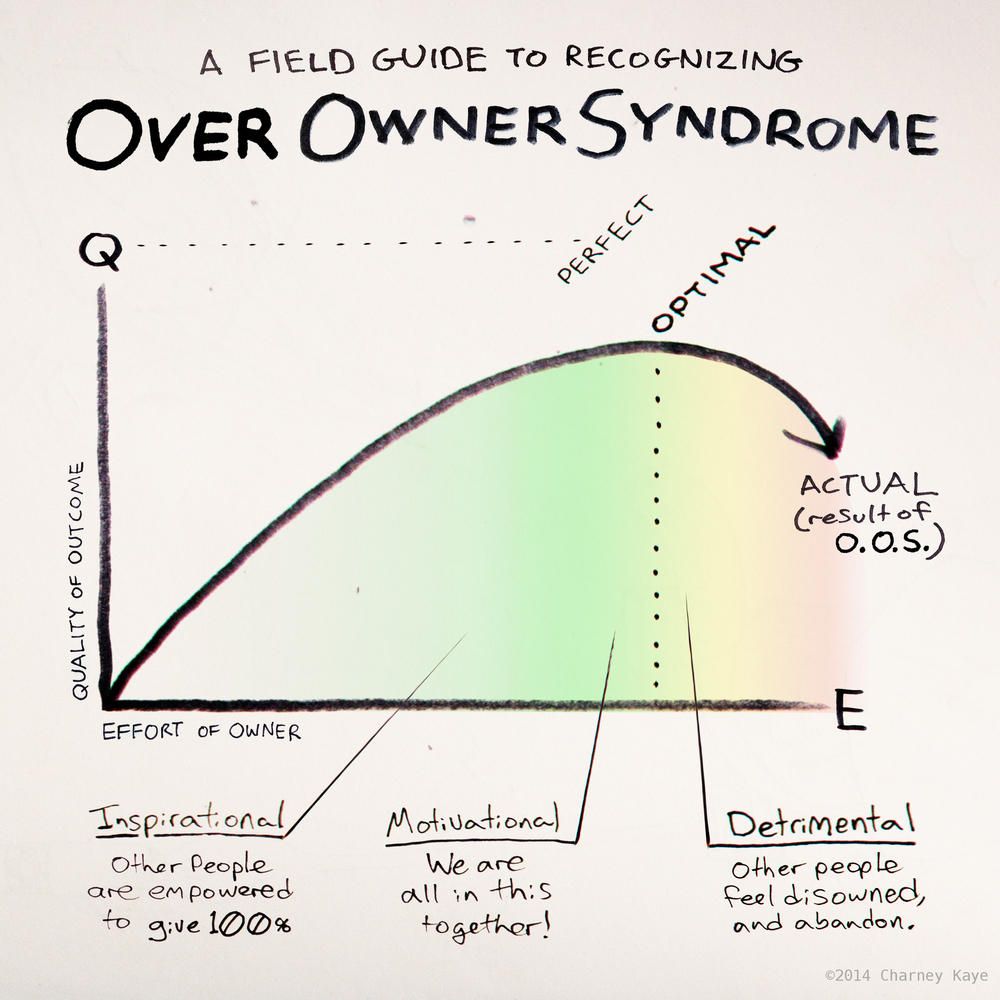 Do Easy for Best Outcomes
At the onset of a project, the owner's effort is inspirational, then motivational. But past the zenith, too much control is bad for everyone.
By exercising mindfulness, a founder can overcome O.O.S., enabling everyone collaborative efforts to optimally approach while never attaining the impossible: perfection.
After all, your sense of urgency does not compute.