Web-embedded Content Platform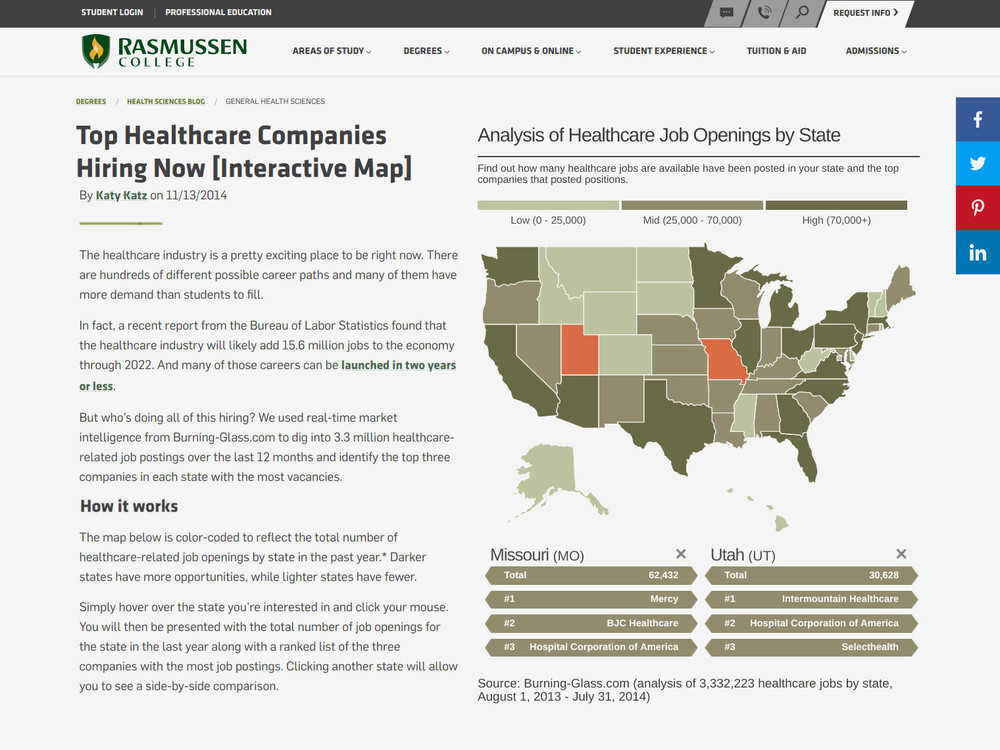 Marketing is especially interested in driving leads to the college website from external web advertising and email campaigns. Each school maintains its own collection of blog articles— the college seeks a uniquely informative offering to attract career seekers.
The marketing team wants a turn-key web platform to build and distribute a branded asset in the college blog and partner websites.
Marketing Blog