Audience Engagement Design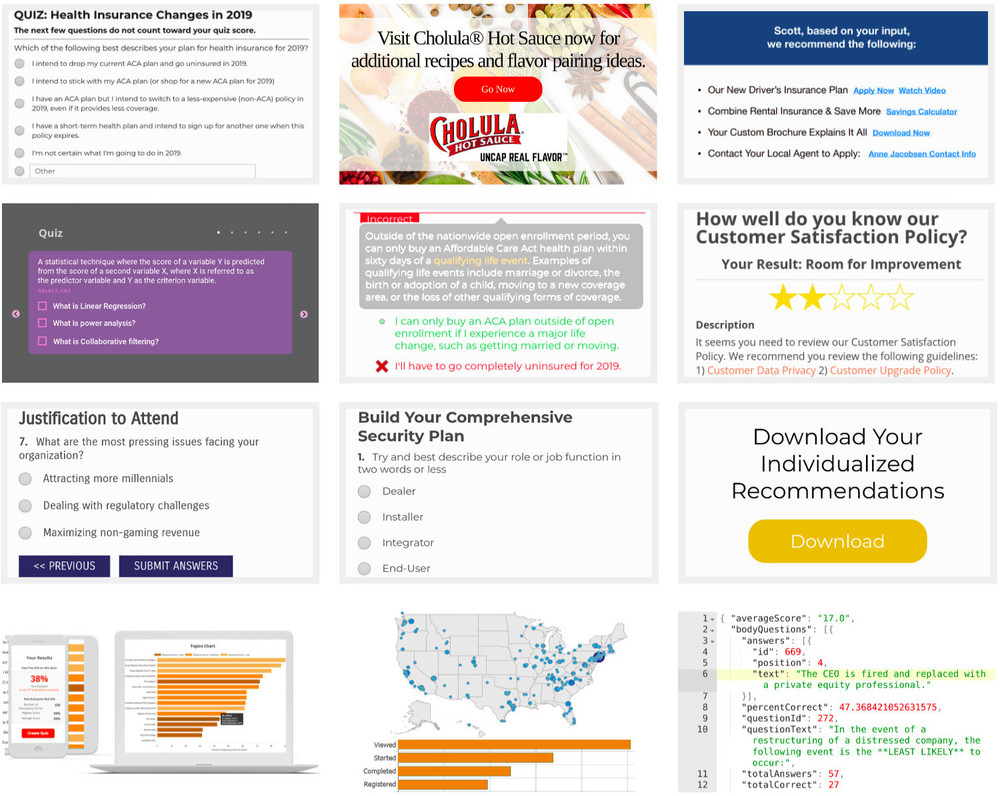 What don't you know? It's a question that compels people to act, to discover, & to learn— and it's from that insight that CredSpark was born. I've been a part of this company since the first round of drinks to talk about the founder's vision.
Audience engagement platform that applies the latest learning science and technology to develop addictive, interactive content experiences that drive engagement.
"Very few people's skill run all the way from strategy/visualization to deep-down in the code. Charney can plug into your digital team, or be the team. In either case, his results will amaze you."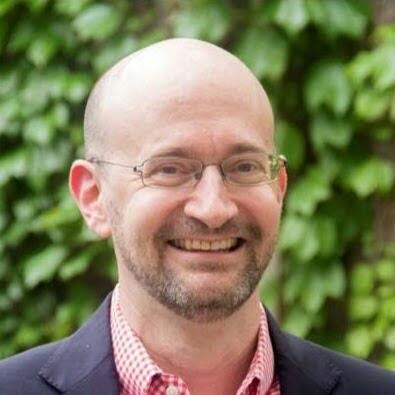 Lev Kaye
CEO, Credspark
The Challenge
The power of a question…With a long career in education and testing, Lev Kaye saw firsthand the inherent engagement power of learning, assessment, and discovery. He recognized that a simple question—What don't I know?—could engage people, motivate them to act, and generate valuable user data along the way.
In 2012, Lev told me over a burger in Brooklyn about his vision of a future in which credentialing is distributed in a totally radical new way. I've heard a few dreams over a few burgers, but what really sets Lev apart is his capacity to begin at the beginning of a monstrous task, and just actually do it, one step at a time. Few start-up founders possess that discipline and tenacity.
Lev formed a broad-based team from the worlds of education, technology, marketing, & media and built a platform that uses assessment & learning techniques to drive deeper engagement with content and generate high-value, actionable data through that engagement.
Where could we begin? The fundamentals were simple. Lev is amazing at creating assessments. He can write a pun-packed delight of a quiz, or an exacting battery of a test. So we just started there, and built the simplest assessment delivery platform we could. Beta was tightly focused on getting to market test, building as little as possible against the fewest assumptions we could get away with making.
The road from that simple quiz platform to today's rich AI-powered content platform is paved with killer software planning and execution, one iteration after another.
The Opportunity
We recognized an opportunity to fuse the engagement & data-producing abilities of learning with media, marketing content, and advertising. And from that insight, CredSpark was born.
CredSpark takes its pedigree in education & testing and applies it to the development, distribution, & marketing of content. We think there's more inherent power in brands as teachers versus broadcasters. With that in mind, we leverage proven assessment technologies to engage people with client content to gain deeper insights into audience knowledge, behavior & demographics.
Research & Design
CredSpark transforms content into learning-based experiences that grow audiences, increase customer engagement, and deliver actionable insights. We harness the engagement power of learning to drive marketing metrics, tap hidden audience potential, and ultimately, improve business results for our clients.
Our audience engagement platform takes branded content and creates a rich, interactive learning experience that drives traffic; uncovers knowledge gaps, enhances audience data, and meaningfully improves content engagement metrics. It drives more engagement which drives more data, which ultimately drives more value for clients.
Continuous Enhancement
Today, clients use the CredSpark platform for lead generation & qualification, product discovery, market research, customer demographics & psychographics, as a premium advertising vehicle, and more.
CredSpark content creators & audience engagement specialists can work independently or with your team to develop CredSpark interactive content experiences that delight your audience while delivering on your business goals.
CredSpark works with clients in publishing, media, technology, healthcare, training & learning, travel, & more. The platform has grown to include a sophisticated set of features, assessment technologies, and data generation tools. In addition, the company is a recognized leader in applying artificial intelligence (AI) to audience development & engagement.
Six years strong, I am still an active member of the CredSpark development team. Always a fiend for tight software planning, my presence in the Pivotal project is felt like a constant housekeeper. My engineering focus is tackling points of especially acute enterprise pain, and federating the vectors along which they are resolved.