Turn-key Media Platform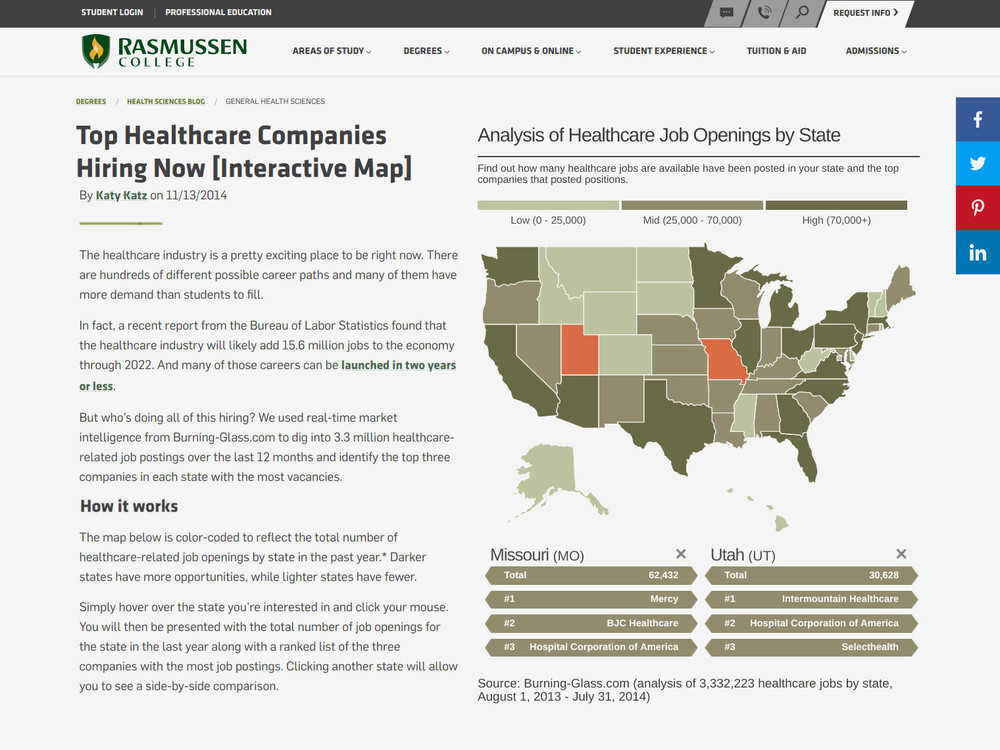 Marketing is especially interested in driving leads to the college website from external web advertising and email campaigns. Each school maintains its own collection of blog articles— the college seeks a uniquely informative offering to attract career seekers.
The marketing team wants a turn-key web platform to build and distribute a branded asset in the college blog and partner websites.
Marketing Blog
The Challenge
Rasmussen College has an extensive in-house IT department, however the task at hand is seemingly monstrous. The marketing team is asking to build and deploy a web platform from scratch, for them to create and embed widgets with custom content.
I'm able to set Rasmussen's IT team up with an extremely cost efficient solution. Via a modern cloud computing provider, they are able to add the new server on a subdomain for me to swiftly develop and deploy on their behalf.
Turn-key success
We took their in-house creative design, implemented it as cutting-edge HTML5 and delivered the new web platform with a training guide for the marketing staff.
Iteration
Even after the initial publication, creative evolved over the following two platform releases in smooth Agile development cycles.